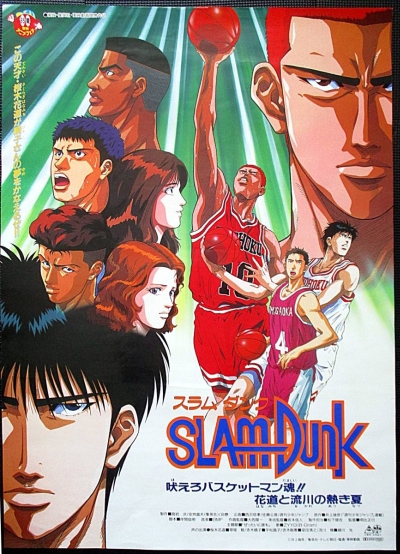 Ichiro Mizusawa, a player from Rukawa's old junior high school, Tomigoaka, is diagnosed with a crippling leg condition and wants to play one last game with Rukawa. Hanamichi sets out to help the boy and fulfill his wish.
From Animedb

Type : Movie
Year : 15.07.1995
Categories : Action, Basketball, Comedy, School Life, Sports


Download :


Comment if taking the links.
No leeching, please!
Slam Dunk Movie 2 ( After 101 )
MKV H264
Audio Selection : Japanese
Subtitles Selection : English, Turkish
http://rapidshare.com/files/168779918/Slam_Dunk_-_Movie_4.part1.rar

http://rapidshare.com/files/168787014/Slam_Dunk_-_Movie_4.part2.rar

http://rapidshare.com/files/168795191/Slam_Dunk_-_Movie_4.part3.rar
Mirror 02 MU :